Call to Schedule Your Appointment Today!
phone: (585) 444-7325   •   fax: (585) 991-6656
HOURS
Monday: 8am – 7pm
Tuesday: 8am – 7pm
Wednesday: 8am – 7pm
Thursday: 8am – 7pm
Friday: 8am – 5pm
Saturday: Closed
Pinnacle Hill Chiropractic is located in the Brighton Corners Office Park at the corner of Elmwood Avenue and S Clinton Avenue, across the street from McQuaid Jesuit High School. Our office is located in building 400 and our front door faces the high school. Our office shares a vestibule door with a University of Rochester facility.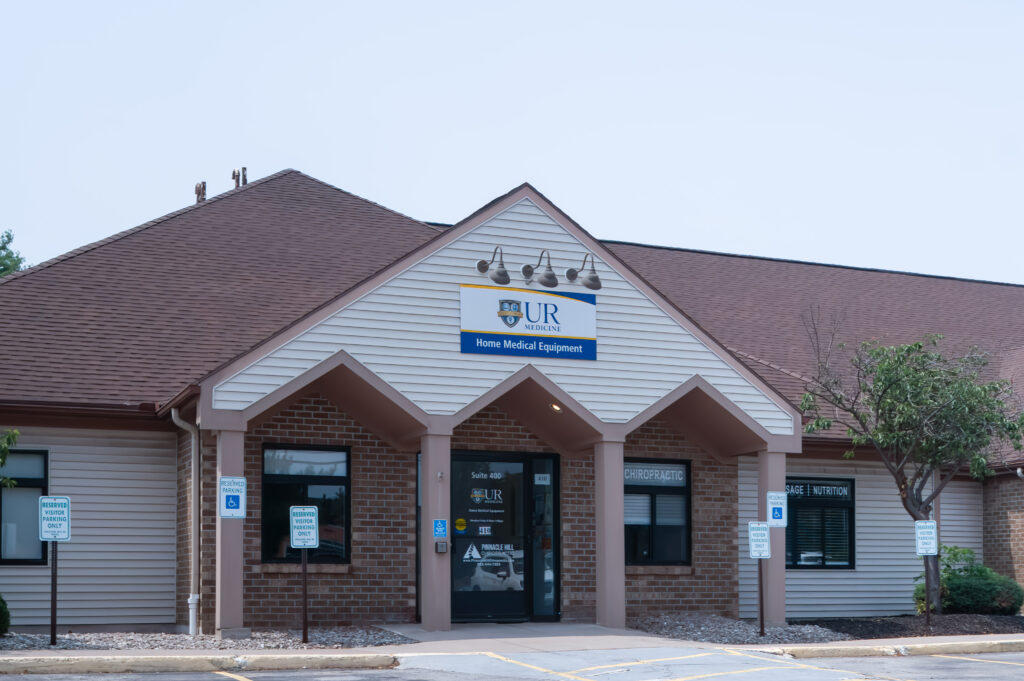 "I STILL cannot say enough good things about this practice. My jaw was SO PAINFUL and stuff after a week of shows. I called the office and Dr. James came in on the weekend to help me. He knows the strain that performers put themselves through, and spent so much time trying to make my life bearable."